Vape Mod Reviews: Wismec Predator 228 by Sinuous Designs
This entry was posted on Friday, March 3rd, 2017 at 5:09 pm and is filed under
Vape Mod Reviews
. You can follow any responses to this entry through the
RSS 2.0
feed.
Designed by Sinuous Designs in the USA, The Predator 228 dual-18650 regulated vape mod reaches an astonishing maximum output of 228W or around 50 amps of power.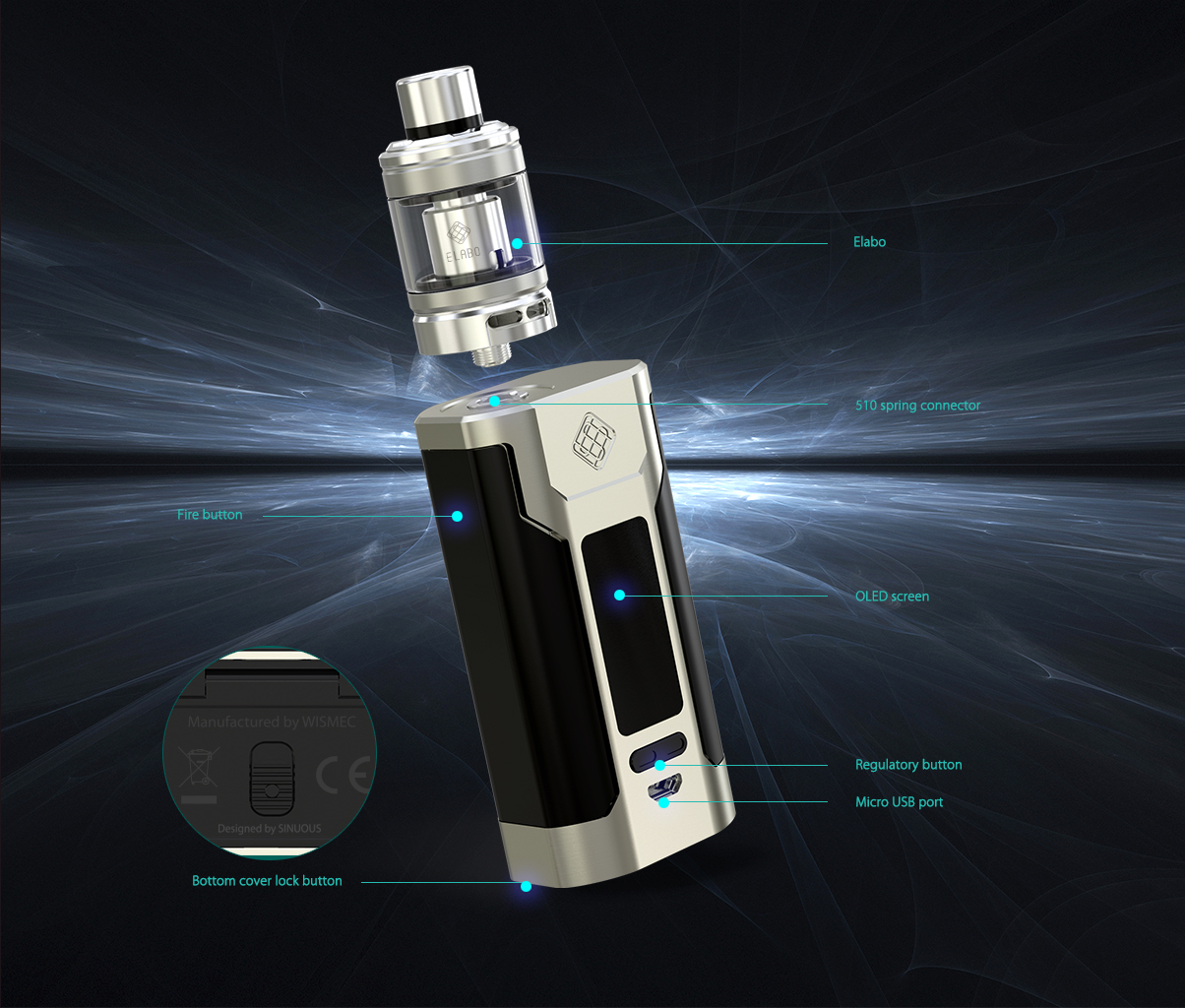 Check VaporDNA for stock availability
It comes with fast-charging USB ports that allows fast charging (around 2A, but we don't recommend using the USB port to charge your vape batteries).  There is however, the Avatar charger that is sold separately that was specifically designed to charge the Predator 228 from your wall outlet. Don't push it Wismec, I am not charging from my wall outlet ever.
Another nifty feature that was introduced for the Predator 228 is the separate battery power meter, which we know that the even the Cuboid, an old mod has, but don't judge the book by it's cover; The Predator 228's battery level for each individual 18650 cell is accurately read by the mod's firmware.
Oh, and speaking of the Cuboid, it looks like a revamped version of Joyetech's popular mod, and when I say revamped, it's sexier, better, and gives me a run for my money.
If ever you find yourself stuck in an island with your phone's battery dying down, you might want to hold off on vaping for a minute, because you can use the Predator 228 to charge your other electronic gadgets through a reverse charging adapter.  Talk about a 2-in-1 survival gadget. I would suggest that you use this in emergency situations only, since not being able to vape especially when you are dead drunk is also a huge emergency situation.
Wismec Predator 228 by Sinuous Designs – Specifications
Compact Dual 18650 Mod with 228W Max Output
Quick Charge System with 2A Max Charging Current
Upgradeable Firmware with Identifiable Separate Battery Power
Retractable Top Filling Solution & Innovative Childproof Lock System
The set comes with a retractable top-filling tank, the Elabo, which I don't like. I don't have that thing for tanks in general, so that's just me.  At a reasonable price range of $70-$85, this mod is well-worth your money. I know, it's nowhere near as cheap as the Wismec Reuleaux RX200s but still, it's a mod that looks futuristic, and once you get your hands on this, you'll probably be holding on it for quite some time.
Summary
Reviewer
Review Date
Reviewed Item
Wismec Predator 228 by Sinuous Designs
Author Rating